What is a framework in research?
As a researcher, sometimes it feels like research has a life on its own. One question leads to another question and so on. If we're not focused, it can cause us to wander throughout a tangle of endless research paths. As a result, we sometimes struggle to stay on track, and deliver the results we first aimed for.
In fact, the organization of research is one of the most important aspects of the research itself. It is very easy to be carried away by secondary (even tertiary) questions, resulting in unfocused work. That is why scientists and researchers rely on research frameworks. A framework in research offers structure and guidance for planning methodologies, prioritizing the right questions, and constructing logical presentation sequences of the research itself.
Formulating a Research Question
Every scientist should keep in mind that the right research question is the key to attracting interest in their own work. On one hand, research questions should mirror the research plan. On the other, research questions should also reveal certain "gray" spots around the subject area of study, rationalizing their need for the investigation. This will definitely attract attention from other scientists, who might need questions answered in that particular field of knowledge.
It is important that the main topic question is formulated, right at the beginning of the research itself, for it will definitely determine some choices along the way. Namely, concerning methodology. The research planning will – or is supposed to – be conducted with the purpose of answering the question (or questions) in the most direct way possible.
Still, overwhelmed by choosing the right question for your work? The good news is that research frameworks can help, even at an early stage like this. FINER criteria helps scientists formulate a solid research question, by highlighting useful concepts. For example, is the research:
Feasible
Interesting
Novel
Ethical
Relevant
Feasible
Writing feasible research questions means that they CAN be answered under objective aspects like time, scope, resources, expertise, or funding. Some questions that you can ask yourself regarding feasibility are, for example: Is there enough time to conduct the research? Is there the technology and expertise I need to undertake my study? Can I pay for it? Is my study going to have the amount of effect and relevance for the audience that I'm hoping? Do I have access to the group of interest – or number of participants – I need to obtain accurate results?
If you are a newcomer in academia, you might consider asking for advice from more experienced researchers, and collaborating with a statistical consultant; statistical power is also a central issue in terms of feasibility.
Interesting
This might be the more subjective part of the FINER acronym. The interesting factor is highly dependent on intrinsic individual drive for a specific knowledge field or scientific topic. The first thing is to find out is what YOU consider interesting. As you have probably already discovered on your own, carrying on any kind of research is quite overwhelming and often demands self-motivation. Even if the topic of your choice turns out quite uninteresting for some people or institutions, it doesn't mean it's not exciting at all. In order to grow interest among your target audience, try building a strong and captivating rationale.
Regardless of your own personal motivation about a subject, it is important to check if your question corresponds to more practical and broader interests. Ask yourself if your work will bring immediate benefits for society. For example, check the current interests of funding agencies. With this in mind, it's possible to formulate a research question that generates interest both for you, as the author, and for the community.
Novel
In scientific literature, novelty defines itself by being an answer to an existing gap in knowledge. Filling one of these gaps is highly rewarding for any scientist – for it may represent a real difference in peoples' lives. But achieving such a goal demands extensive research. You must know, in-depth, what has been written before on the topic. If you don't feel confident in your level of expertise on the matter, replicating prior methodologies in different contexts, like trial groups, for example, can be a smart move.
Ethical
In empirical research, ethics is an absolute MUST. Therefore, there are many independent entities that review and approve proposed studies, especially those involving human beings. Also, methods, protocols and standardized formats for review have been developed in order to prevent any kind of incidents that we, in modern society, would understand as harmful, dishonorable, or unprincipled. Before you carry on with your study, make sure you are addressing safety and confidentiality measures, and acting according to the necessary protocols. For example, acquiring consent of the participant population in the case of a clinical drug trial.
Relevant
Relevance alone can lead to real, visible changes in society. An idea that is considered relevant in the scientific community has a much better chance to be discussed by numerous scientists and recognized experts, leading to innovation and rapid information dissemination.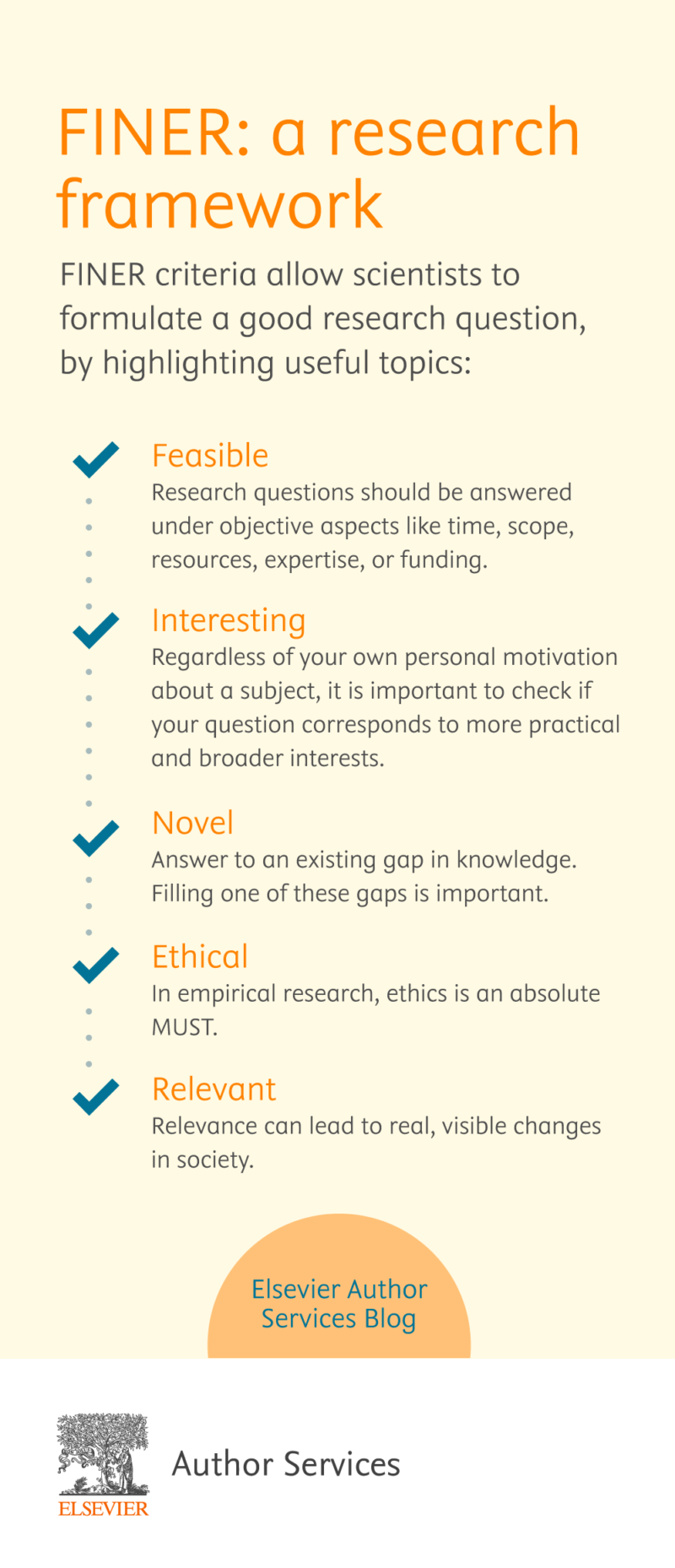 Empirical Literature
Empirical literature deals with original research, based upon experience and observation, as opposed to systematic logic. Normally, the various types of empirical literature respond to standard written structures and forms, making it easier to communicate in a more assertive and accurate manner. If you want to publish a paper or an article about your own research, follow these guidelines in order to be ultimately accepted in the scientific community.
Research Study
A research study can be a means of understanding the surrounding world. It examines every characteristic and variable inherent to a certain subject or topic, possibly helping humankind develop new and state-to-the-art technology and generally benefiting our quality of life. But these improvements are only possible when shared, and that is why It is important that a researcher writes about their own work as accurately as possible.
Fortunately, Elsevier offers the right kind of support for researchers who want to change the world. With our Language Editing Plus Service, our team of language experts will pay special attention to the logic and flow of the manuscript's content, adjusting it to meet the target journal's requirements if needed, as well as checking references and producing a customized cover letter. All this, with unlimited rounds of language review and full support at every step of the submission process. Use the simulator below to check the price for your manuscript, using the total number of words of the document.
Type in wordcount for Plus
Follow this
link
if your manuscript is longer than 9,000 words.
Upload
The article "FINER: a Research Framework" on the Elsevier Author Services blog is based on the following credible sources:
Hulley SB, Cummings SR, Browner WS, Grady DG, Newman TB. 

Designing clinical research. 3rd ed. Philadelphia (PA): Lippincott Williams and Wilkins; 2007.
Thomas, G. (2017). How to do your research: A guide for students (3rd ed.). London: Sage.
Saunders, M., Lewis, P., & Thornhill, A. (2016). Research methods for business students (7th ed.). Harlow: Pearson Education.