Making Technical Writing in Environmental Engineering Accessible
Research in Environmental Engineering offers solutions to many pressing global issues including climate change, pollution1, waste disposal1, loss of biodiversity etc. However, the people implementing this research (government agencies, lawmakers, etc.) may find it hard to understand the technical language of Environmental Engineering papers.
Elsevier Language Editing Services has therefore compiled a list of tips for researchers in Environmental Engineering, to help improve the accessibility of their papers.
What makes writing an Environmental Engineering paper hard?
Students of this discipline tend to be more comfortable with numbers and equations2; moreover, the nature of their work is quite technical. Writing longer form content (like academic papers) in a simple format may often be challenging for these students.
Why must Environmental Engineering papers be accessible?
Making Environmental Engineering papers more accessible can make the field more collaborative, make translating research into solutions easier, and could contribute to your success as a researcher!
Tips for Better Communicating Environmental Engineering Research
1. Lower the threshold for understanding professional content
Keep your audience in mind, and make sure you make your writing engaging for them3. Minimize the use of jargon, use simple examples3, and refer to contemporary issues to communicate the relevance of your work.
For example:
Instead of saying 'anthropogenic climate change', say 'human-induced climate change', since that is a less technical phrase.
Instead of saying 'abnormal temperatures contribute towards climate change-related mortality', say 'the abnormal temperatures caused by climate change contribute to over five million more deaths a year'4. The second sentence is clearer and easier to understand for someone who is not used to scientific terminologies like "mortality".
2. Use visualization tools
Illustrations and graphs can help explain concepts3. Keep these as non-technical and as simple as possible. You can also use a diagram to collate many ideas into a "bigger picture".
When your findings prominently feature numbers, use a simple graph:
Asia accounted for 41% of the global iron consumption in 1995, but it rose to 64% by 2010. The consumption of copper rose from 32% to 60% and that of nickel from 34% to 54% during the same period5. This information can be summed up in a bar graph like so: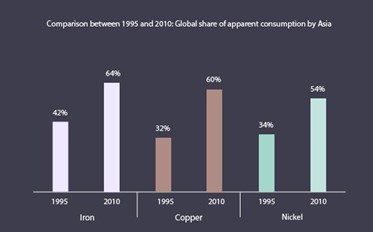 The most common patented bioremediation agents are bacteria (57%), enzymes (19%), fungi (13%), algae (6%), plants (4%) and protozoa6. This information can be presented succinctly as a donut chart: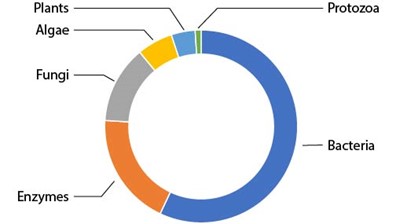 To explain processes, use a flow chart:

Complex processes can be explained with flowcharts too.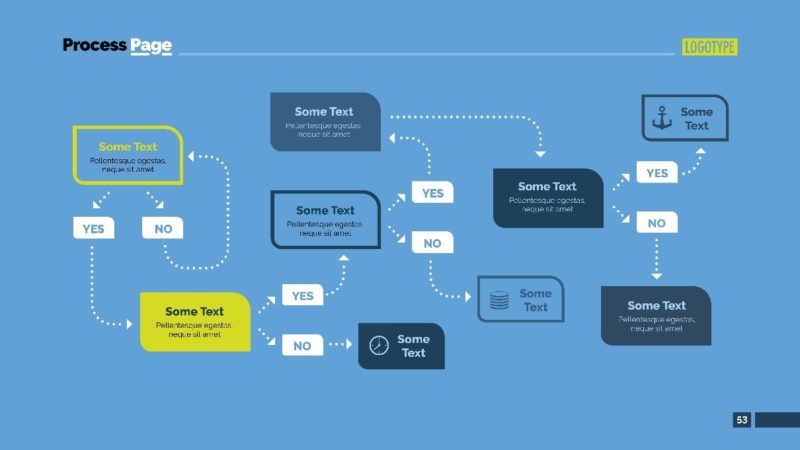 3. Improve the flow of your content itself
Plan the overall structure of your paper to ensure that you include all the necessary information while maintaining a natural progression of ideas2,3. It is best to start with general statements and set context before moving on to specifics.
For example:
1.
An increasing number of people are living in high rise buildings7
↓
High rise buildings are known to create "hotspots" of high pollutant concentrations7
↓
We developed a fluid dynamics model to explore the creation of pollution hotspots7

2.
Plastic is one of the most persistent environmental pollutants8
↓
Using plastic to pave roads is one way to manage plastic waste8
↓
This study reviewed the effect of plastic on the stability and performance of asphalt8

In both instances, structuring your paragraph allows the reader to absorb the information in a logical way, offering clarity as to the chronological order and links between events and tying them together.
Above, we have explained three tips for researchers in Environmental Engineering. If you need more specific professional advice on the optimization of the overall structure of your article and the refinement of words and sentences, you can seek high-quality assistance from Elsevier Language Editing Services.
Elsevier Language Editing Services' editorial team has rich experience in paper polishing for manuscripts in more than 100 disciplines, including Environmental Engineering. Our team can tailor a more targeted service plan to meet your specific needs and those of your article. We will deliver a professional and readable article, increasing the probability of publication, and helping you exercise a wider scientific research influence!
Type in wordcount for Standard
Follow this
link
if your manuscript is longer than 12,000 words.
Upload
References: